Mishti started her acting career in Bollywood with the film 'Kanchi'.
Mishti (Mishti) '(Kaanchi: The Unbreakable) by Subhash Ghai in 2014 (Subhash Ghai) film Kanchi: The Unbreakable began his acting career. The film could not show anything special on the big screen.
News18No

Last Updated:November 21, 2020 3:04 PM IS
Bollywood actor Kartik Aaryan has worked with many actresses in his film journey so far. Many of them actresses have earned quite a name in Hindi cinema. But there is also an actress in this list who did not have a big success in Bollywood and now she is more active in Tollywood ie Telugu Cinema.
We are talking about the actress Indrani Chakraborty, who started her film journey with the 2014 film Kanchi, which people know as 'Mishti'. Mishti started her acting career in 2014 by Subhash Ghai's film 'Kanchi: The Unbreakable Se' (Kaanchi: The Unbreakable). The film could not show anything special on the big screen. In the same year Mishti also made her Telugu debut with Telugu film 'Chinnadana Nee Kosam'. In 2016, he made a comeback to Bollywood with Indra Kumar's film 'Great Grand Masti' but he could not play any strong role in his hands. Meanwhile, she continued to work in South Indian films.
In 2017, Mishti played a minor role in Vidya Balan's film 'Begum Jaan', while in 2019, Kangana Ranaut's film 'Manikarnika: The Queen of Jhansi' also got a small role in her hand.
Fake news of death had gone viral!Last month Mishti Chakraborty was also in the news due to a fake news. In fact, in October, actress Mishti Mukherjee died in Bengaluru, after which the news of Mishti Chakraborty's death rather than Mishti Mukherjee started spreading on social media. Fans also started paying tribute to him. When these news reached Mishti, he denied the rumor on social media and informed about his recovery.
Subhash Ghai gave a new name
Legendary director Subhash Ghai gives his film actresses a new name at the time of launch. This name is often from the letter 'M'. During the production of the Kanchi film, Subhash Ghai gave Indrani a new name 'Mishti'. Subhash Ghai had told in an interview that he gives new names to the actresses with the letter 'M' because the word 'mother' or 'mother' is formed from 'M' and according to him, every woman has a sense of motherhood. Subhash Ghai named 'Sasikala Seshadri' as 'Meenakshi', after which she became famous as 'Meenakshi Seshadri' and 'Ritu Chaudhary' was named 'Mahima' after which she was named as 'Mahima Chaudhary' in the cinema world. Is known from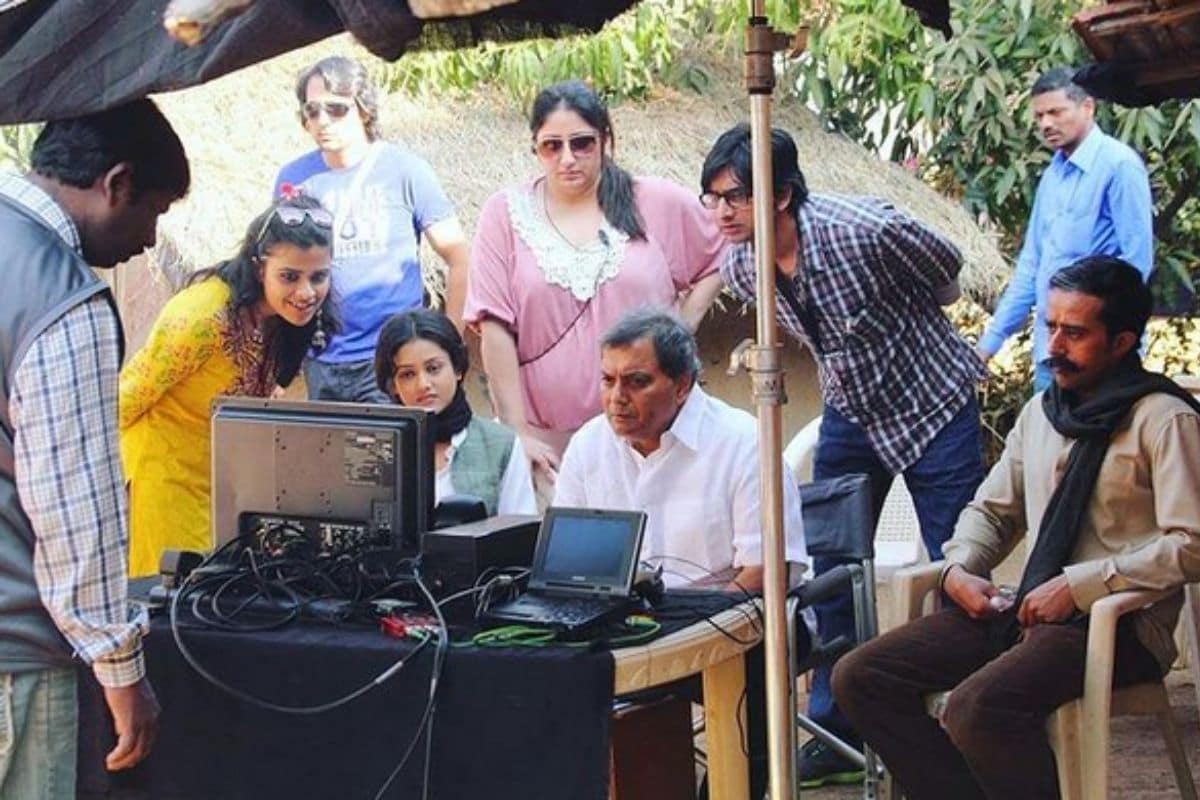 (Photo: Mishti Chakraborty's Instagram)
.