Another scooter has increased in the Indian market with the recently launched Hero Destiny 125. 125 cc
Scooter segment
Ideal for those who emphasize family comfort as well as power and performance. At this time, Honda, Suzuki, Mahindra, TVS and now Hero 125 cc segment have jumped into the market. Although Vespa and Aprila are also present in this segment, but they are far ahead in terms of price and they do not come in the budget of a common user. It would also be unfair to compare budget scooters with those scooters.
First of all, let's talk about the recently launched new scooter Hero – Destiny. By rebranding its old scooter Duet, Hero has tried to compete with its biggest competitor Honda Activa in the 125cc market. In terms of Destiny look, it looks exactly like Activa and you will not see young feel in it. While good looking scooters like TVS Entork and Suzuki Bergman have arrived in the market, it can be quite boring to get off with a traditional look.
There is also no major change in the engine with the look in Destiny. This scooter made on metal frame may make you pick up a little faster, but you will not understand big difference between Activa and this scooter. However in terms of features, Destiny is ahead of Activa. In this scooter you get under-seat light, mobile charger and better pick-up. In addition, some dealers are also giving safety guards for free, whereas in Honda you have to pay 3 to 4 thousand rupees more. If you are going to buy Honda Activa 125 cc, then seeing Destiny once will not be a bad option but there are better options than these.
Also read: Jawa 42 also has power, if you are going to take Royal Enfield then read this news first
Suzuki has two 125 cc scooters in the Indian market. Recently launched Burgman which is launched with Modern Looks and second Suzuki's most successful scooter Access 125. If you skip the look of Bergman then you will feel quite comfortable in this scooter. You can consider this scooter that comes with disc brakes, electronic display and long seat. But if your need is family, then Access 125 is a great scooter. Suzuki Access is not a match in terms of mileage and it is durable in many cases and this scooter has done a good job in Indian condition.
Destinies 125
If you are a bit tight on the budget then Mahindra's gusto is also a suggestion for you. In this scooter for the price of 54 thousand, you can get from LED lights to disc brakes. The only problem is that the reviews of Gasto have been very bad. Its users have said that its mileage decreases with time and the noise in the engine increases. People have filed complaints regarding its pick-up and plastic material as well. Its resale value is also less in the market, so if your hand is really tight and you need 125cc scooter, then go towards it, otherwise you can take Hero Maestro or TVS Jupiter (Basic) by reducing CC slightly which can be in your budget. I will come
Also read: Java's three powerful bikes launched in India, know the price of motorcycle
The Honda Activa, which started the 125cc scooter segment, has been in the market since 2014. If you had asked for advice from us till a few months ago, we would have asked you to buy the Activa but now the best scooter from the Activa 125 is in the market and Honda's high prices send people to other scooter options. The engine of Honda is unmatched and after buying this scooter you will not face problems for years but Honda also takes money from customers for basic things like mobile charger, seat cover, body guard, and coming on road, the price of this scooter is about 74 It becomes thousand. Honda has always been stubborn in terms of prices and in such a situation, if you are not abstaining from the modern look, then India's best 125 cc scooter TVS Entorq is ready for you.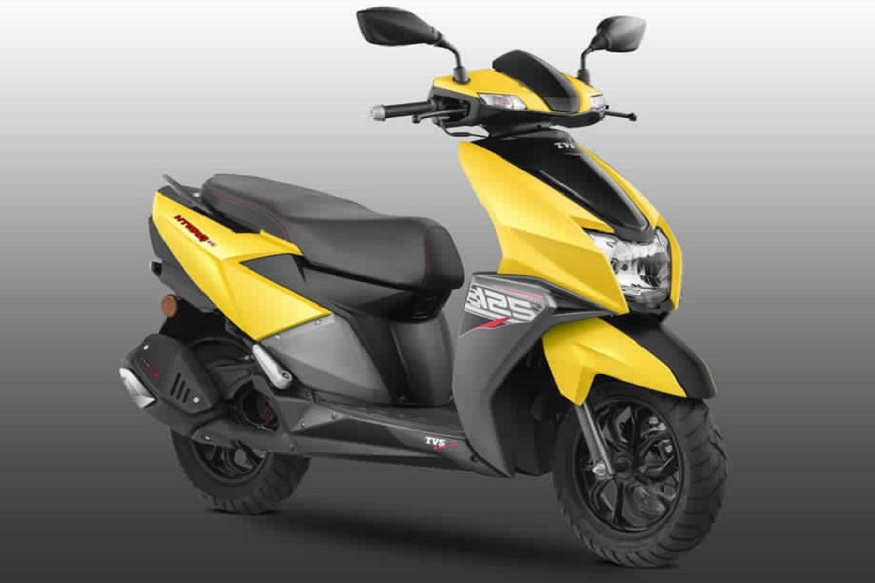 TVS NTORQ 125
TVS had made a plan for the Entork 125 at the time of launching its racing range in India. This scooter is the original sporty scooter of India and can give a nod to the premium scooter Aprila in terms of looks and features. Full digit console, large alloy wheels, sporty looks and great torque makes this scooter above all other 125 cc scooters. TVS has made a name in the scooter market with Jupiter, it is moving ahead with N Torque 125 cc. This scooter has amazing balance with power and you can use it for daily commute. Though you may feel a little small with the family, but if this feature-rich scooter costs around 10 thousand rupees less than Honda and it gives you many more things than Honda Activa.
If you have any question about these scooters, you can ask us questions on our Facebook page. Next time you want to know about which scooter or bike or car, do tell us your opinion and in our opinion if you like the sporty look then TVS Entorque and if the traditional is your choice then Honda Activa 125 or Suzuki Access 125 Select
Read also:
Mahindra's great car will soon become expensive
Bajaj Pulsar 150 Classic launched in new color, know features and price
.